Background Information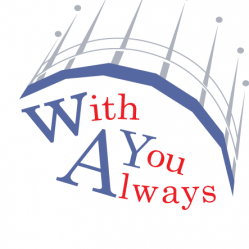 Welcome to the St. Vincent De Paul Parish Information Page

In September 2012 Archbishop Patrick Kelly changed the order of the Sacrament of Initiation to Baptism, Confirmation and Holy Communion. Since that time parishes have been using the With You Always family catechesis programme to support parents in passing on their Catholic faith to their children. This is because parents are the first and best educators in the ways of faith.

When your child begins Year 4 you will have the opportunity to join the programme. As a parent and/or carer you are invited to come along to the sessions and work alongside your child in their preparations. The sessions are usually held on the second/third Thursday of every month from September right through to Easter the following year when your child will be Confirmed and make their First Holy Communion during the same Mass.

Whilst this preparation is run by parish catechists, sessions are held in the school hall. They begin at 6.00 p.m. and last approximately an hour.

Please click on the link below and watch the new video clip which explains a little more about the process and might answer some of your initial questions.

https://www.youtube.com/watch?v=Ltb5S7lRzmE#action=share


If your child is not baptised Catholic and you want more details about how to go about that then please contact the Parish Office on 811935 and leave a message for Father Peter or Sister Phil. If you have any other queries please contact Mrs. Pat Peel (through the school) who will be only too happy to help you.
Dates of Sessions 2014/15
Please click on the link below for the dates and session times for this years preparation.

Remember: If you know you cannot make a session at your regular location you can attend the alternative session in the same week.

Sacramental Prep Dates Revised 2014 15(1).docx
Called by Name Session 2
Come Back To Me Session 3
Advent Reconcilation
First Holy Communion and Confirmation Saturday 23rd May