Headteacher page
Headteacher - Mrs. Michelle Ravey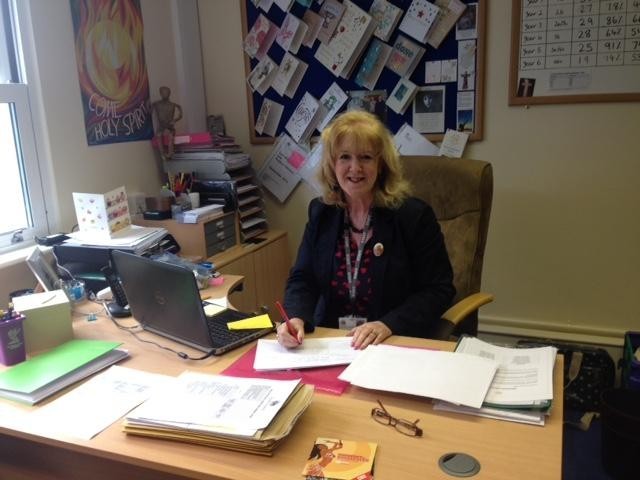 I can't believe two years has now passed since I became the Headteacher of Holy Spirit. What a wonderful 2 years it has been! I am so proud of the achievements of all the children and staff over this time. The school continues to improve and we are all committed to doing the very best for the children in our care. Our recent Review by the Local Authority recognises the journey the school has been on and celebrates all the good things about our school whilst acknowledging there are still improvements to be made. In an educational climate of raised expectations and new SATs we are doing our very best to make sure all of our pupils reach the expected standard. One of the things I am immensely proud of is the way in which parents are fully involved in the life of the school. Throughout this year I will be reinforcing how important it is for children to complete their homework and are heard read at home. I know you will continue to support the school with this.
I believe in an education where all children can be happy, achieve well and know they are safe and secure. As part of the catholic life of the school we try to live out the gospel values and treat everyone as we would like to be treated ourselves.
After love the next best thing we can give our children is self confidence. The effects of having a positive self- image, high levels of self-esteem can never be underestimated and it is my aim to ensure that all the children at Holy Spirit believe in themselves and know they can be whatever they want to be. Through a rich and vibrant curriculum,underpinned by real life experiences, we aim to make Holy Spirit a fun and exciting place to be where every one can be the very best they can be.
Mrs Ravey's outstanding work wall!
Year 4 with their poppy garden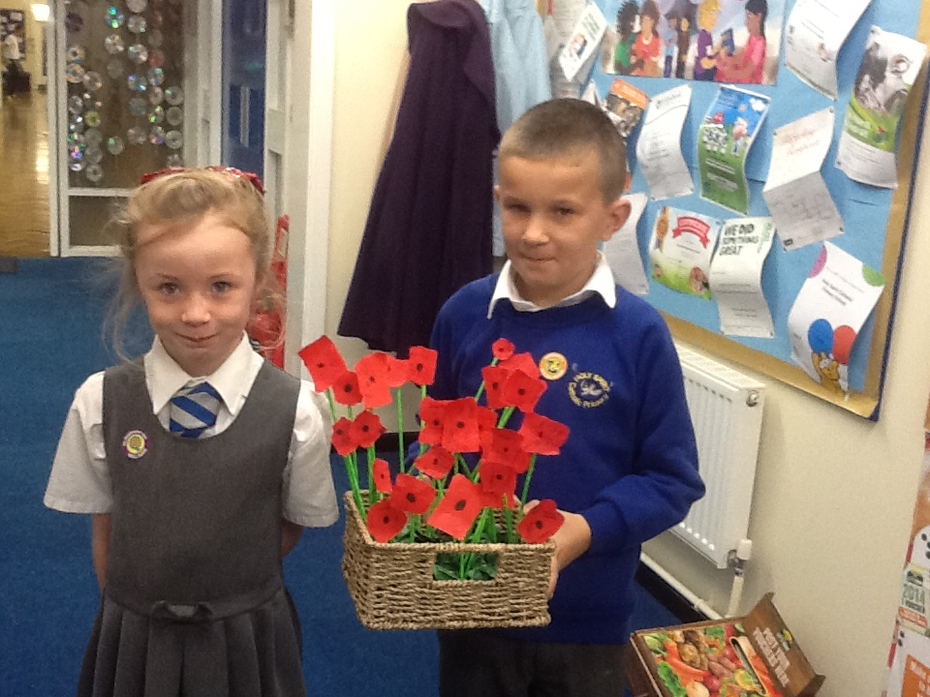 | | |
| --- | --- |
| | Excellent work from Year 2-well done! |
Year 5 sharing their amazing WWII gas masks with Mrs Ravey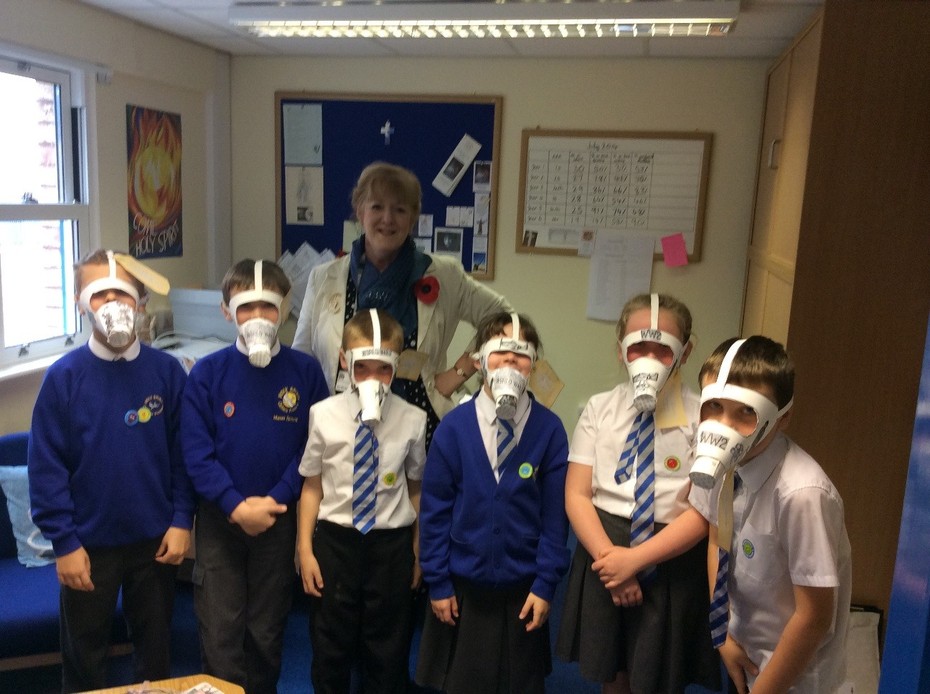 Well Done Year 4! Amazing writing!
| | |
| --- | --- |
| | |
| Fantastic Maths work from Year 4! | |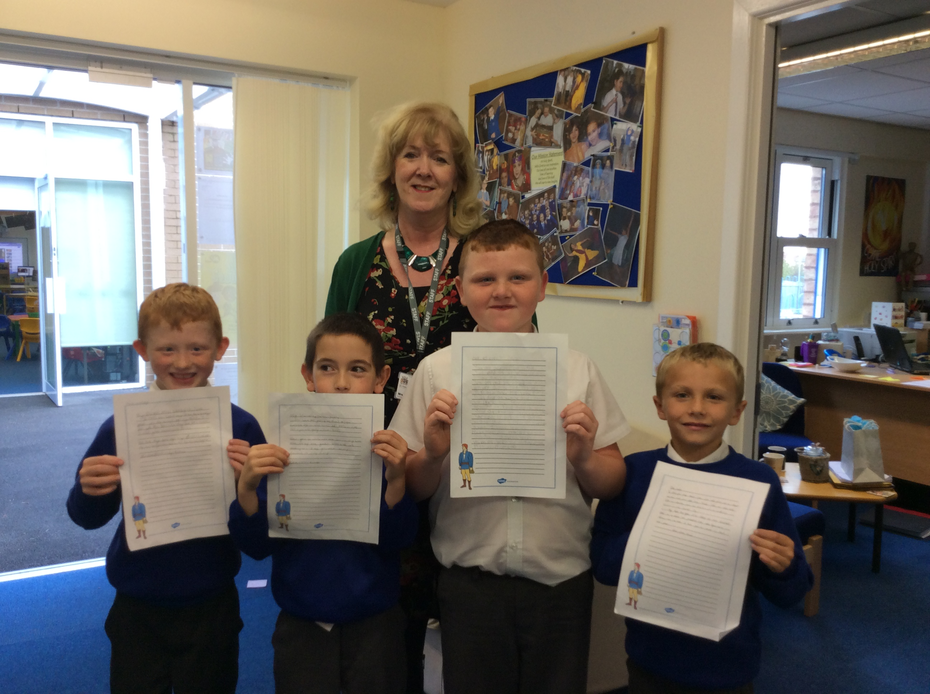 The boys are so proud of their Romeo and Juliet writing!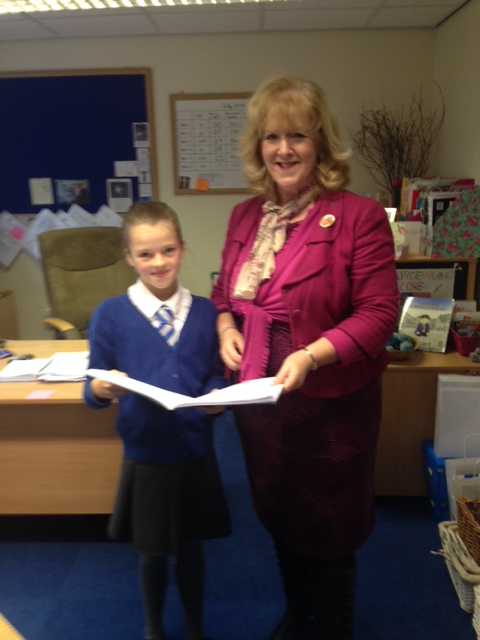 Year 5 showing Mrs Ravey their impressive level 5 maths work on long multiplication!
Year 3 sharing his super Science work with Mrs Ravey! They have been learning about the layers of the earth.