Reading
We have enjoyed a variety of reading resources in Nursery this week. The children have particularly enjoyed reading the story 'Rain', linking it to the dark clouds in the sky outside. During free play, we have been encouraging the children to access the fiction and non-fiction books within the Reading Area more independently in order to encourage child-initiated discussion and to also allow opportunities for the children to show their interests.
Writing
We have been encouraging the children to independently find their name cards from the board and practice writing onto available white boards. We have been looking at the letters in our names and thinking about the way that they are formed. We have had lots of fun drawing a representation of our faces and talking about our features.
17.09.2018 - Goldilocks and The Three Bears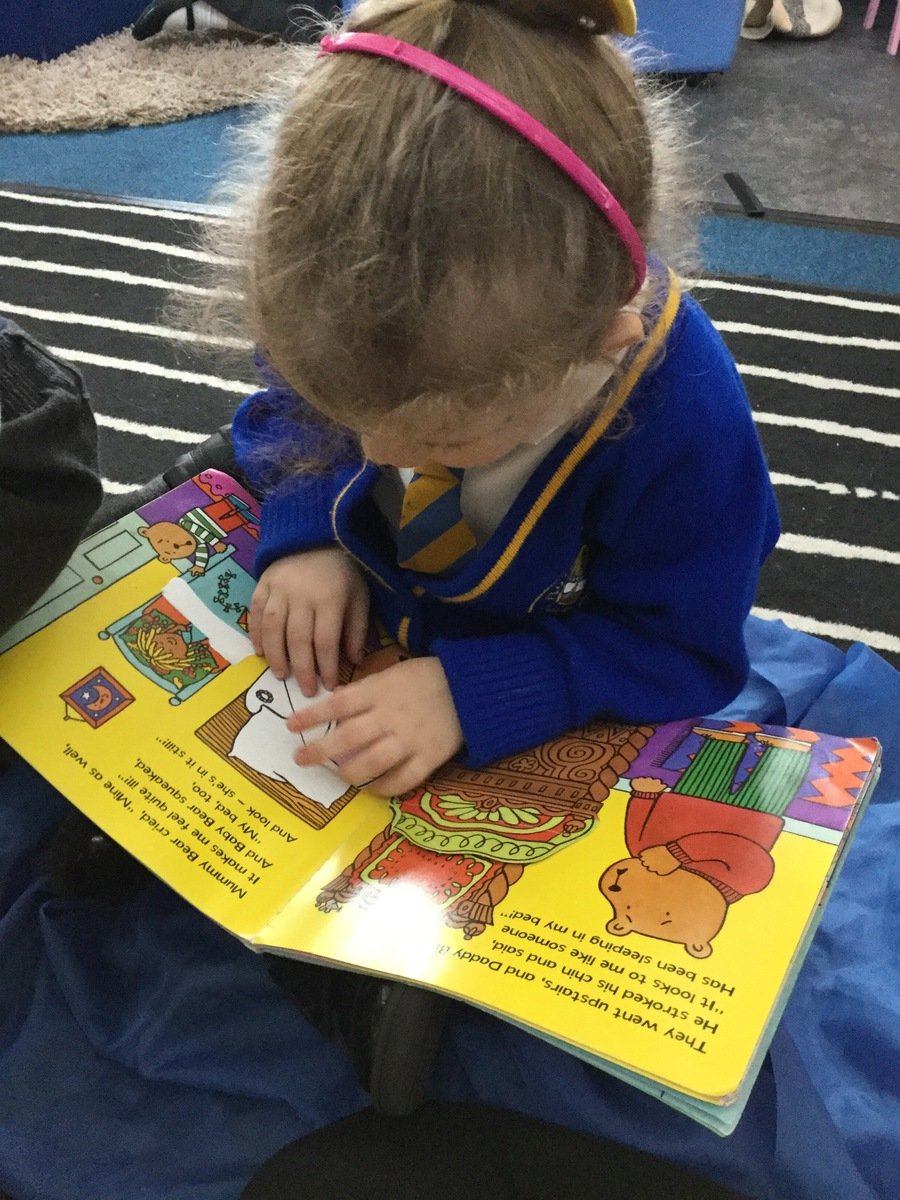 Esamae independently accesses the Golidlocks and The Three Bears storybook available within the Reading Area.
Reading
This week we have been using Goldilocks and The Three Bears as our main story during Key Worker activities. During Continuous, the children have been keen to explore the puppets and resources also available within the Reading Area, recreating the story by using their own words and actions.
Writing
We have continued to focus on using our name cards to practice writing our names. Miss Quayle and Mrs Twiss now have their own name cards and have been using these to model to the children! We have focused on promoting the children's confidence in independently accessing the writing tools within the Continuous Provision and encouraging them to give discuss their pictures by giving meaning to their marks.