Maths
10.09.2018 - 5 Little Speckled Frogs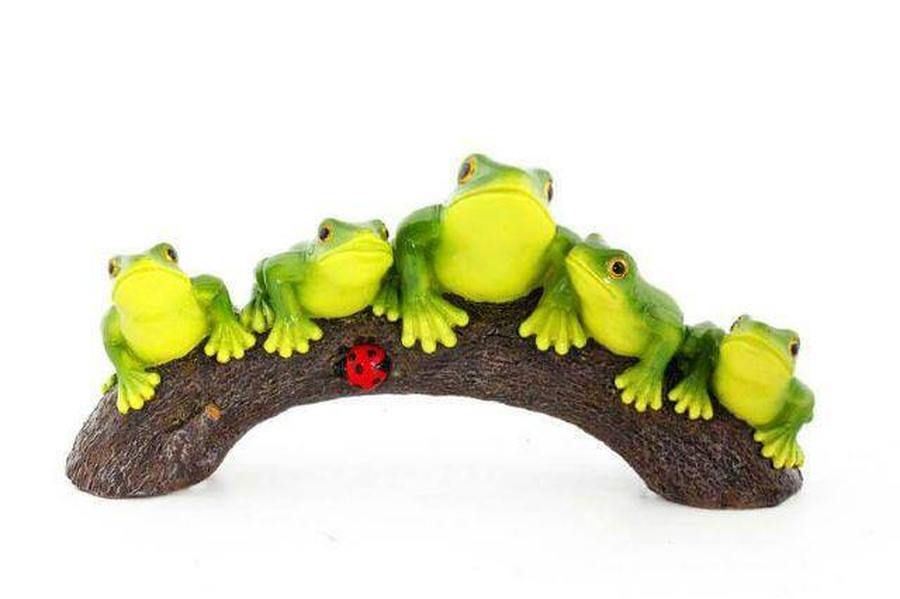 This week we have been learning lots of different number rhymes.
Our Key Worker activity has been linked to the song '5 Little Speckled Frogs'. The children were encouraged to help sing along to the song with Miss Quayle and Mrs Twiss and count how many frogs were left on the log after one hopped away. We will continue to use number rhymes in our upcoming Key Worker activities.
Our next activity will be linked to the song '1,2,3,4,5, once I caught a fish alive'.
Here is the link for the song that we have also been using in class;
https://www.youtube.com/watch?v=WSC-gHBU_d0
17.09.2018 - 1,2,3,4,5, Once I Caught A Fish Alive
This week we have been focusing on number names and reciting numbers to 10. We have been using the song '1,2,3,4,5, Once I Caught a Fish Alive' to support us in counting the objects.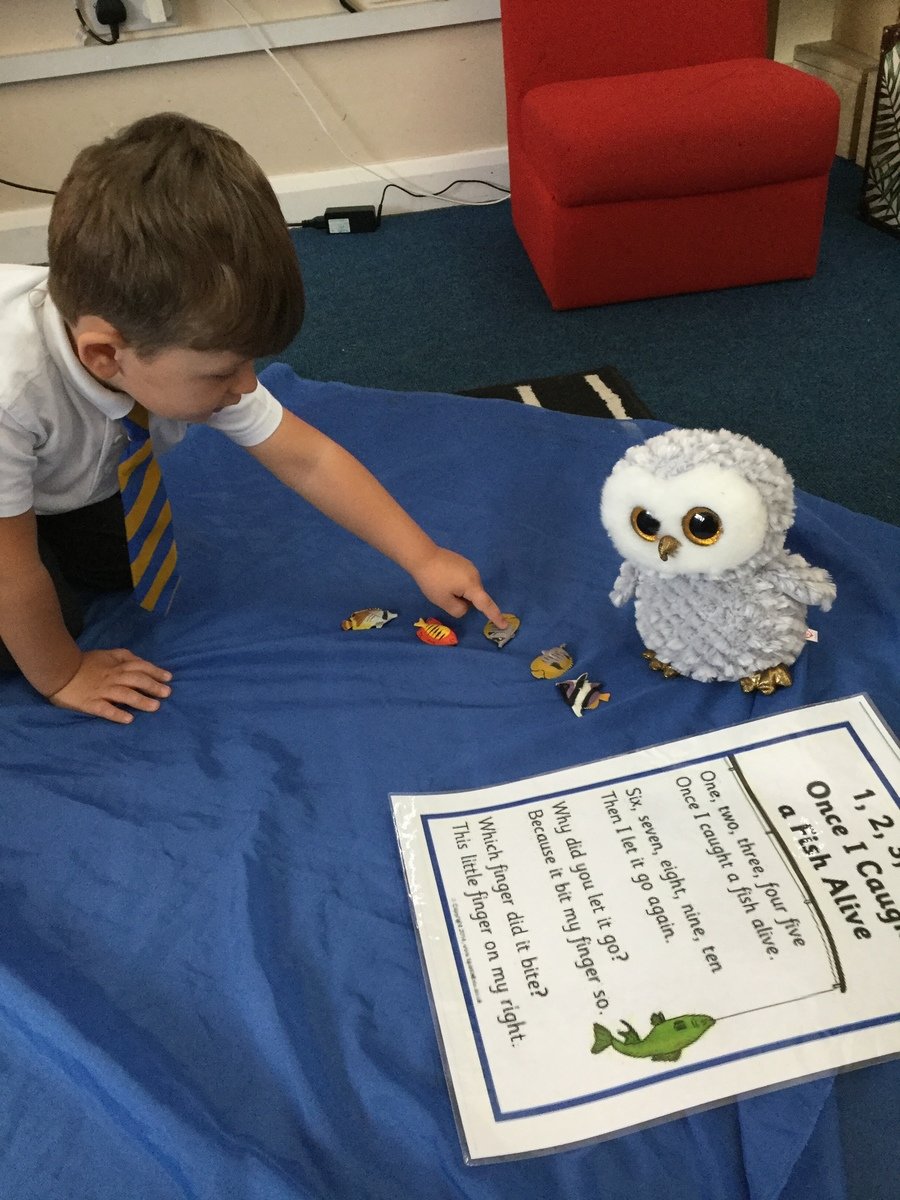 During our Key Worker activity, Louie counts the fish as we sing the song together. We focus on touching each fish as we count one more. We extend the song and use our fingers to practice counting to 10.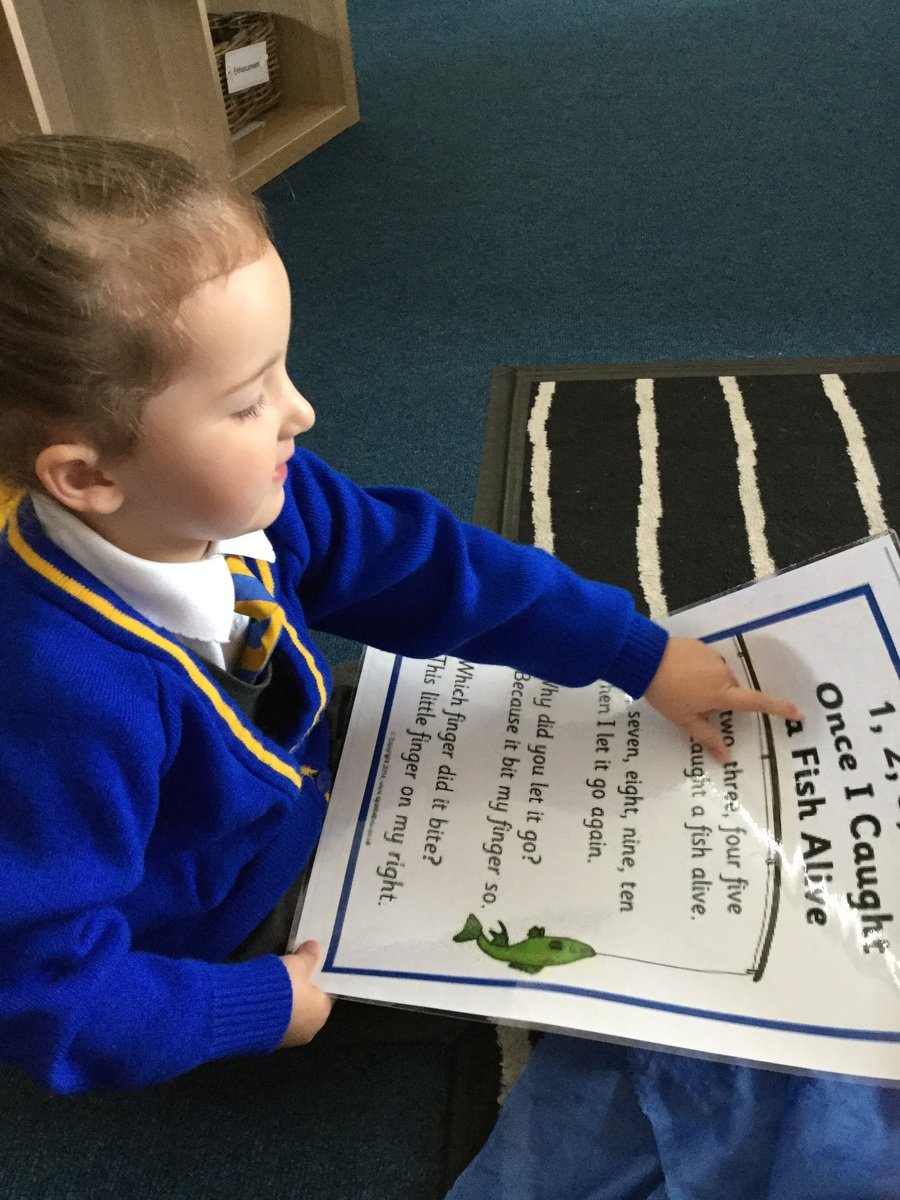 During Continuous Provision, Sophia follows the print with her finger. We use the song sheet to sing along together and practice reciting the numbers correctly.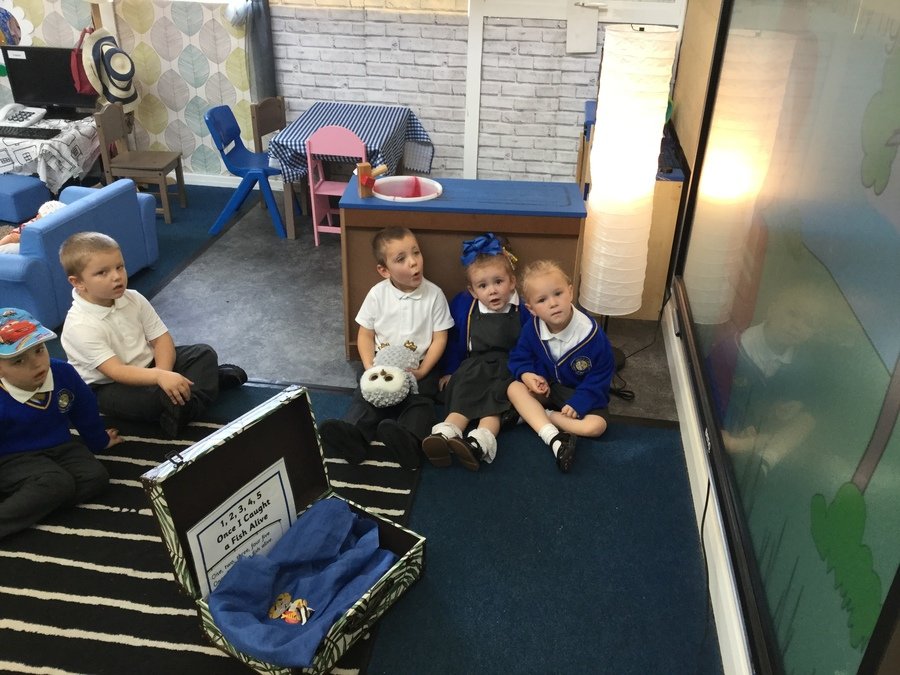 During Key Worker time, the children have completed the activity and are joining in with the song on the board. We talk about what we can see and make links to our own experiences.