Year 3
Welcome to the Year 3 class page. Our teacher is Mr Platt. Mrs Martin and Mrs Warburton are our teaching assistants. We hope you enjoy looking at all of our learning below.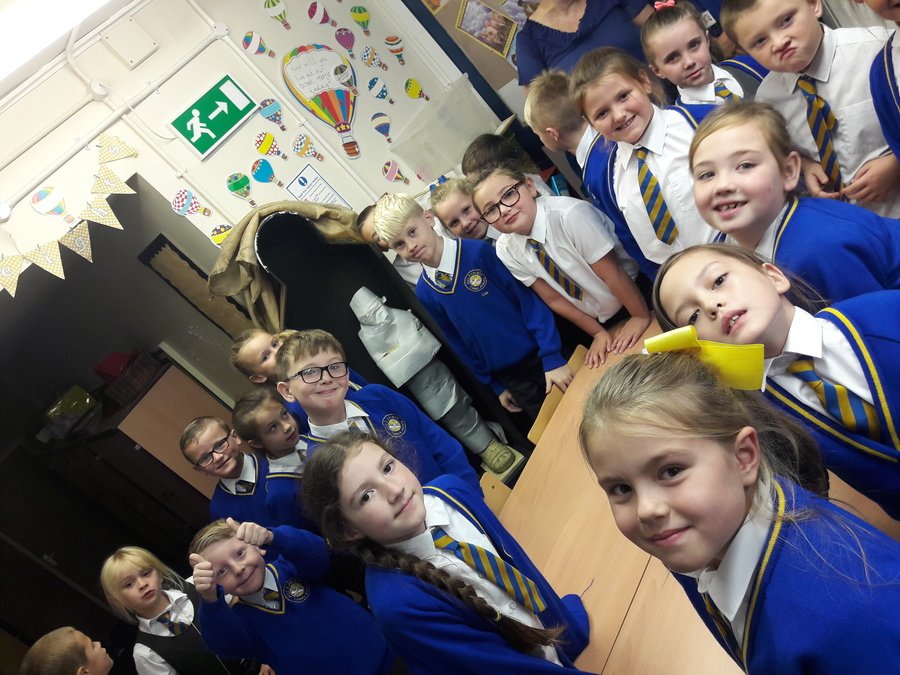 Key Information
We hope you all sign up for our Marvellous Me App. We would love to keep you posted about how your child is doing in the school day. We can send you a message to praise your child for something amazing they have done. You have been given a unique user number to start using Marvellous Me!
PE will take place every Wednesday and Friday afternoon. Please ensure your child has their PE kit in school on those days. We do provide your children with coloured PE tops that stay in school, but you are more than welcome to buy your child their own that they can take home. The house colours are:
-Green (St Patrick)
-Blue (St Andrew)
-Red (St George)
-Yellow (St David)
Give me 5
The children will be given an opportunity to take part in our 'Go Clubbing' activity on a Friday afternoon as a reward for good behaviour and adherence to our Give Me 5 rules. However, if they fail to follow one of the Give Me 5 rules, they then will not be allowed to attend their club and will be given work to do instead.
A reminder of what your child needs to do to get their 'Go Clubbing' time:
Be on time every day for school.
Have the correct school uniform on every day - including full PE kit.
Show good behaviour at all times.
Have excellent attendance.
Bring in their completed homework on time including their reading records.
Good luck everyone in achieving your Give Me 5 raffle ticket and having the opportunity to attend your club!
Our wonderful classroom in Year 3