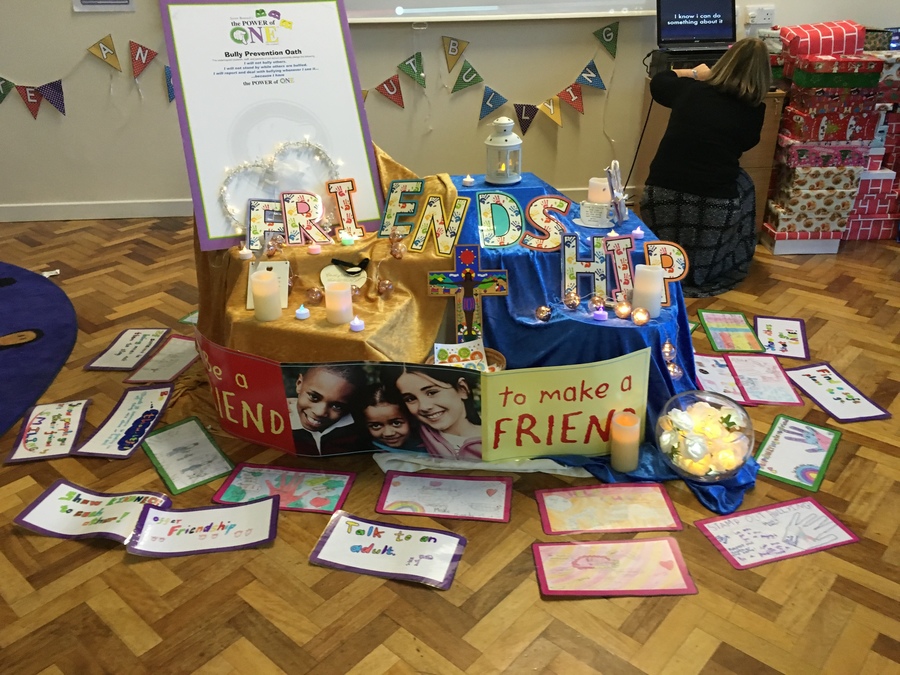 PSHE 2015-2016
Anti- Bullying Week 2015
We had a superb Ant-Bullying week in Holy Spirit where we all certainly made a noise about bullying! Our celebration assembly on Friday was filled with all of the fantastic work which was produced throughout the week. Look at the videos, power points and photos below to see how wonderful our children did in their awareness of what bullying is.
Our School Council chose one winner from each class for the anti-bullying t-shirt design. These children will have their designs made into a t-shirt, congratulations to them and all of our children who entered the competition! Well done to...
Nursery - Scarlett Kenny
Reception - Ariella Stefanakis
Year 1 - Rhys Haycock
Year 2 - Sophie Gallimore
Year 3 - Scarlett Gillespie
Year 4 - Daisy Gerrard
Year 5 - Ellie-Mae Buckley
Year 6 - Paige Maynard
Our Power Of One play was superb on Tuesday afternoon and all of the children were reminded of the important message. We also signed a bullying charter to say that we will use the Power Of One to stop bullying in our school!