Welcome to our Holy Spirit pastoral page!
Here you will find pictures and information about some of the things that are going on at our school.
Friendship Club
Here are some of the displays that have been produced in the Learning Mentor's room;

"The Rainbow Fish";
'How do you feel?';
Pupil Voice: Peer Listening, Student Council and Chatterbox.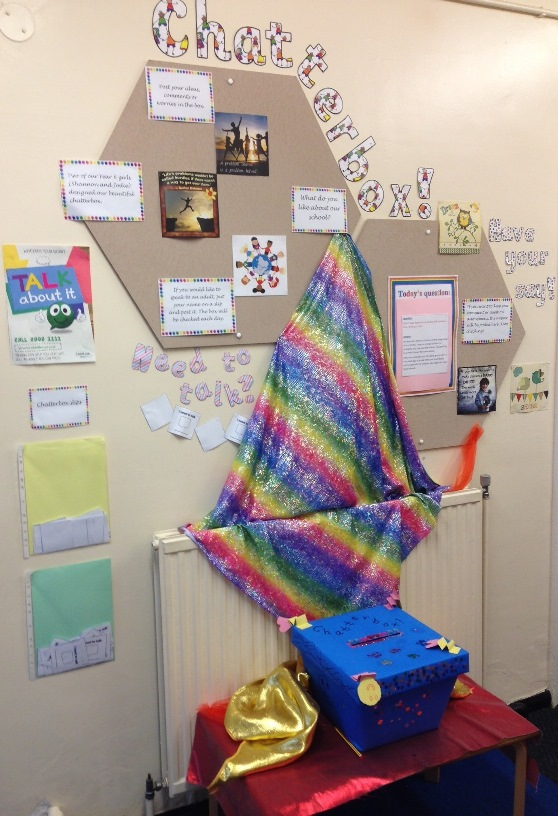 Chatterbox:
Our chatterbox display is an open forum where pupils can express their ideas, comments or worries about school. The box is checked each day by the Learning Mentors, and any issues are dealt with accordingly. Here are some of the things our children had to say:
"This school is good."
"Holy Spirit is the best."
"I really enjoy coming to our Friendship group!"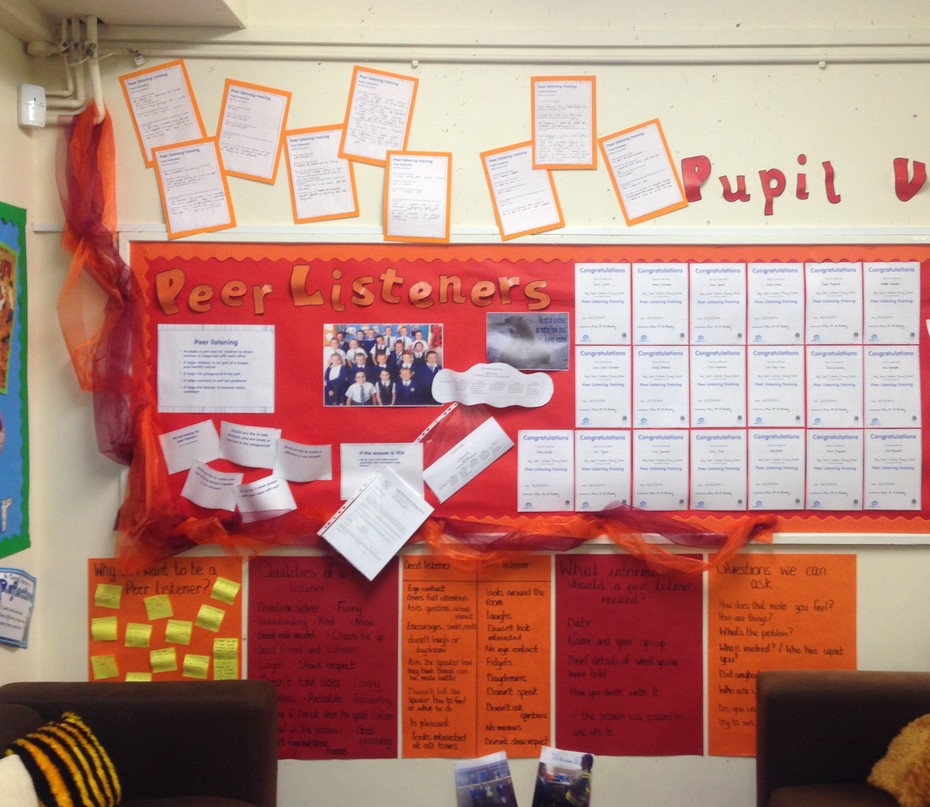 Peer Listening
At Holy Spirit, we run a scheme called 'Peer Listeners'. This is a very successful scheme which has been running for a few years now, and involves our Key Stage 2 children. The scheme's aim is to ensure every child is listened to and supported throughout the school day. Peer Listeners are on duty at lunch times and children can go to them if they have a problem, worry, or they need a friend. Our Peer Listeners have been trained and are aware of how to deal with any problems, how to record incidents, and who to pass information on to.