Giving
This half term we have been learning about spring and this is a time when things begin to grow and during lent we learn to grow in love and be more like Jesus and look forward to celebrating Easter.
The children enjoy using a range of springtime objects to make their own Easter garden.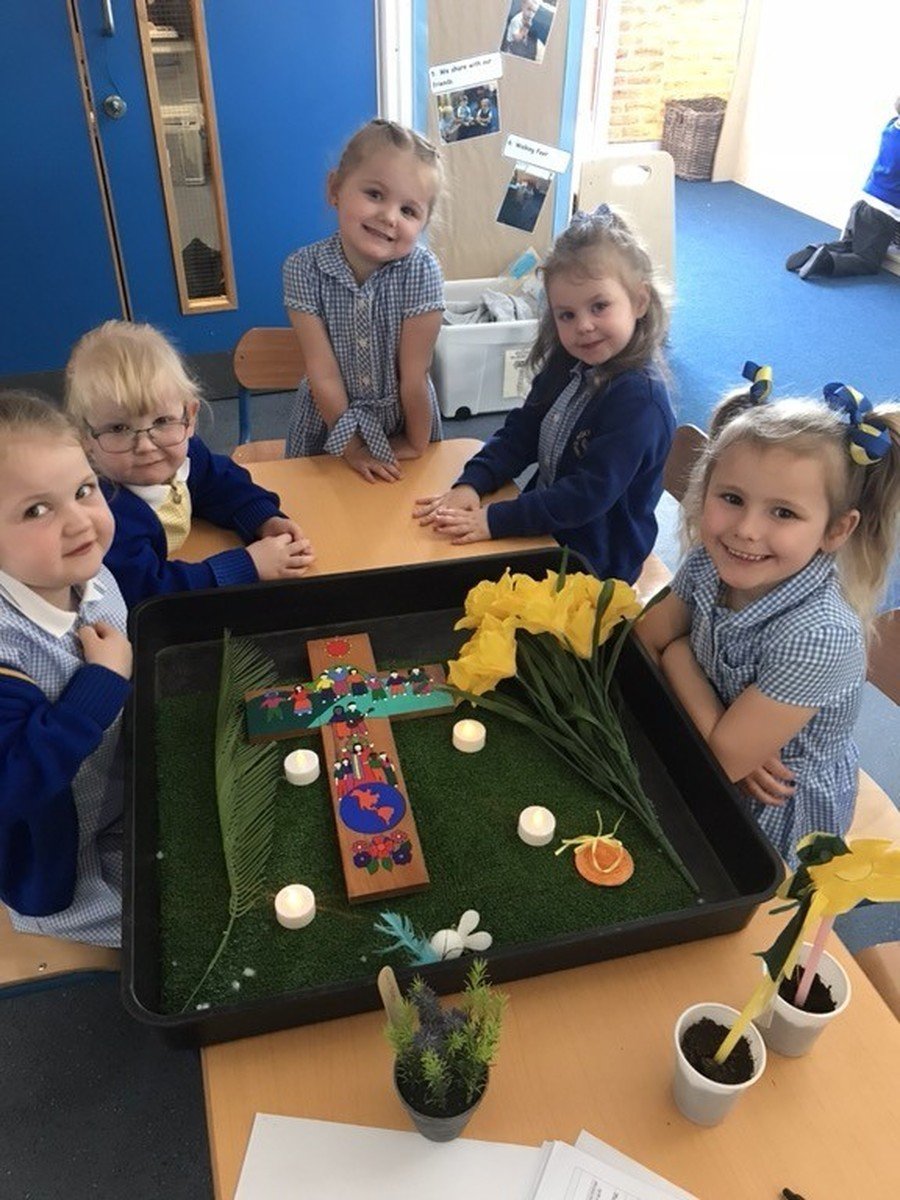 The children enjoyed visiting our local Church St Vincent's and learning about the religious symbols of their faith.