PLOD's
PLOD's (possible lines of developments) are used within our Early Years Unit instead of traditional topic planning. PLOD's are a way of purposefully planning for the children's "next steps" and allows all practitioners within our unit to further a child's development based on the individual interests the children share.
Below are some of our most recent PLOD'S...
Creating a bug hotel...
Over the holidays I placed a load of old wooden pallets in the outdoor area. This week, with the help of Miss Singleton, the children have started to transform this into a home for all our wonderful mini-beasts. The children were so engaged and interested that next week in class we are going to look more closely at a range of mini-beasts.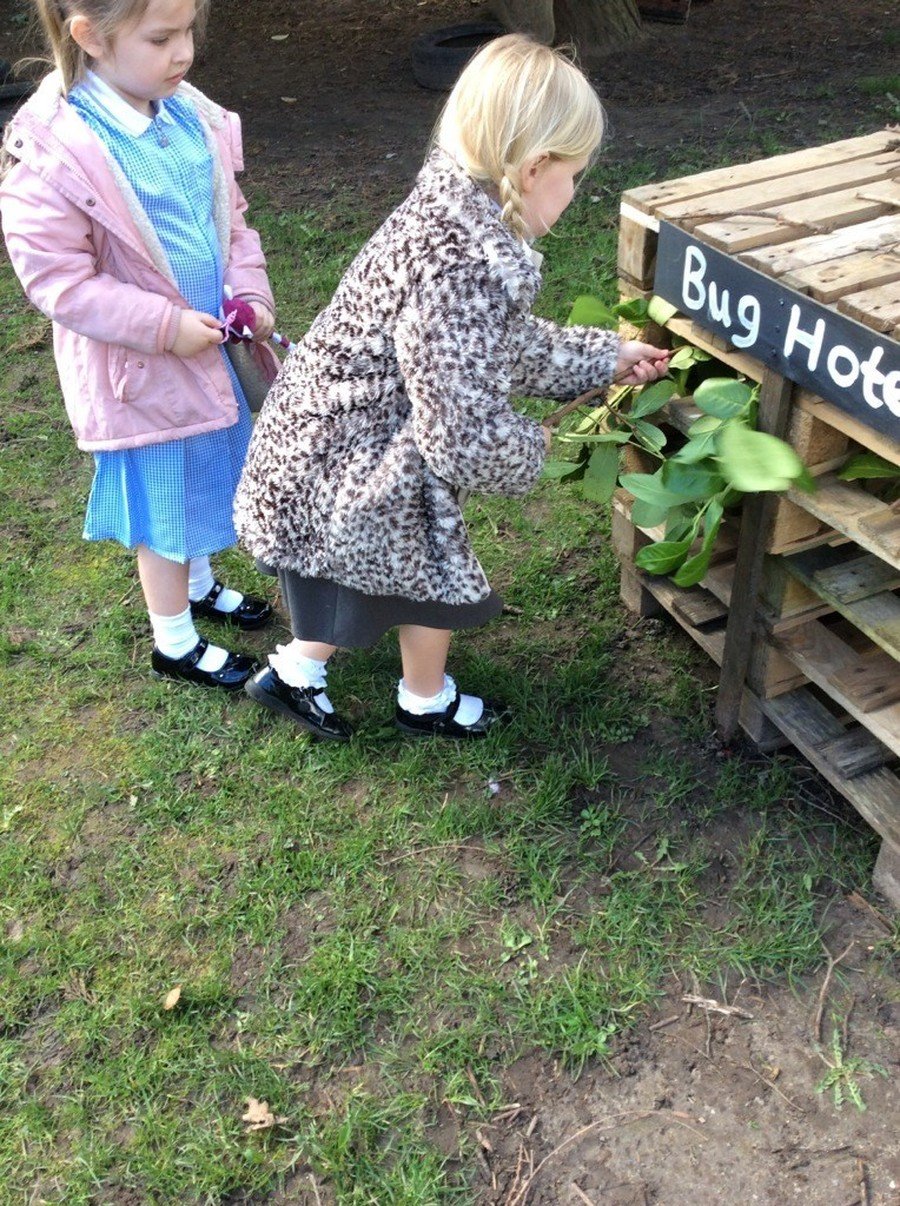 Learning all about space....
After returning from the Christmas break the children have shown a great fascination with space. We followed the children's interests had a ton of fun and learnt a lot along the way.
You will see some pictures below that show us role playing our own space adventures, along with designing, labeling and making our own rockets. We even created a list of things we would take to space if we were ever to visit.
Games
This week the children have been showing great interest in playing board games. This has been fantastic in helping build their personal, social and emotional skills alongside their communication and mathematical skills. We have played various games from snakes and ladders to connect 4 and old maid. We will be following this PLOD up and will model how to create their own board game in hope to spark some innovation.