Year 4
We are on a journey of discovery - Summer Term is jam-packed with learning and fun!
Welcome to the Year 4 class page. Our teacher is Mrs Sharrock. Mr Bain is our teaching assistant. We hope you enjoy looking at all of our learning below.
MUSEUM OF SCIENCE AND INDUSTRY MANCHESTER
We had an amazing time at MOSI! The sun was shining as we went into the museum to discover lots about science and industry from the North West. we particulalry loved the 'Blasts from the past' explosions show! Year 4 were fabulous and had lots of fun too!
Zoo 2 U
We had an amazing experience with the Zoo 2 U animals. Year 4 were treated to lots of information about animals such as owls, guinea pigs, a tortoise, a beautiful kookaburra and not to mention a very noisy skunk!
We look very young!! Here we are at the start of our Year 4 Journey!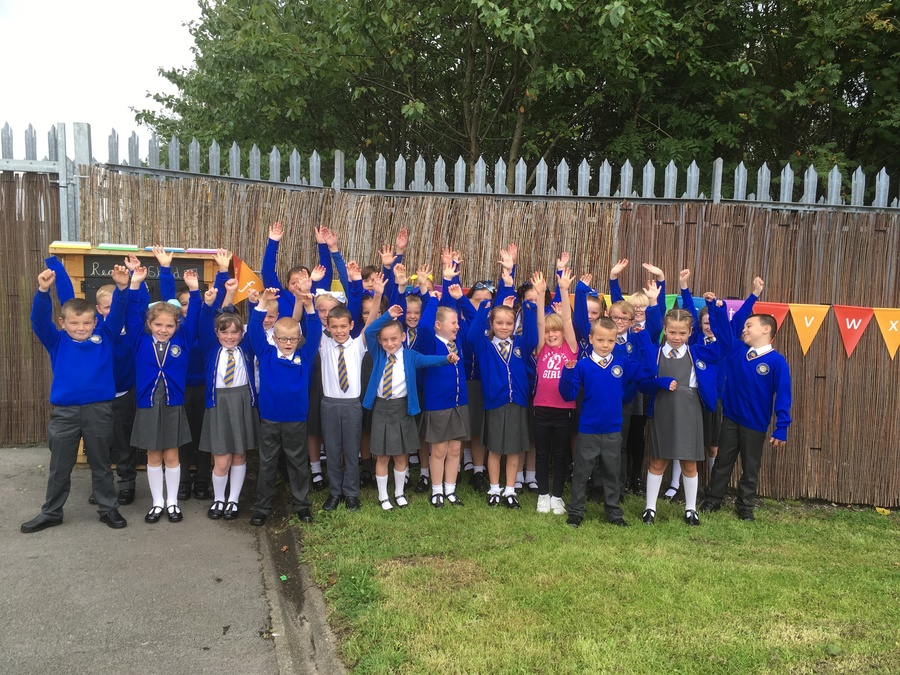 Year 4 Information
Click the link below to see our Year 4 welcome letter
Click below for our Curriculum Overview for 2017/18
Year 4 Curriculum Overview 2017_18
Key Information
We hope you all sign up for our Marvellous Me App. We would love to keep you posted about how your child is doing in the school day. We can send you a message to praise your child for soemthing fabulous they have done. You have been given a unique user number to start using Marvellous Me! Have a go..it's really
PE will take place every Wednesday afternoon. Please ensure your child has their PE kit in school at all times as we often have other opportunities where the use of PE kit is more practical.
Give me 5
The children will be given an opportunity to take part in our 'Go Clubbing' activity on a Friday afternoon as a reward for good behaviour and adherence to our Give Me 5 rules. If they receive their Give me 5 Raffle ticket then they will go to their chosen club. However, if they fail to get their Give Me 5 raffle ticket they then will not be allowed to attend their club and will be given work to do instead.
A reminder of what your child needs to do to get their 'Go Clubbing' time:
Be on time every day for school.
Have the correct school uniform on every day - including full PE kit.
Show good behaviour at all times.
Have excellent attendance.
Bring in their completed homework on time including their reading records.
Good luck everyone in achieving your Give Me 5 raffle ticket and having the opportunity to attend your club!
Here are some of our children enjoying our Give Me 5 Jewellery Club!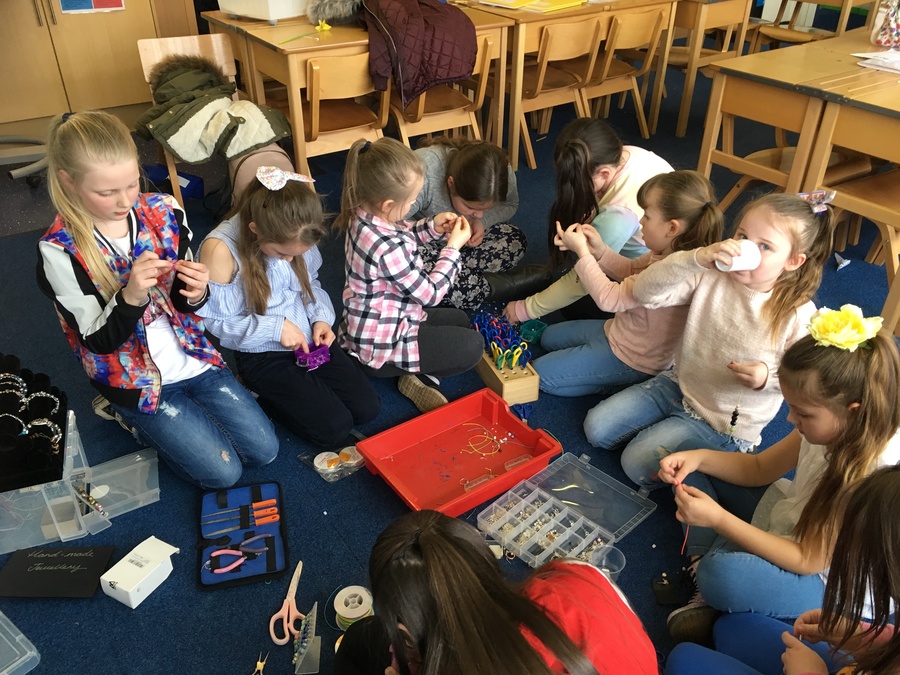 Click on the icons below to see what we are learning in each subject.
Our brilliant classroom in Year 4.