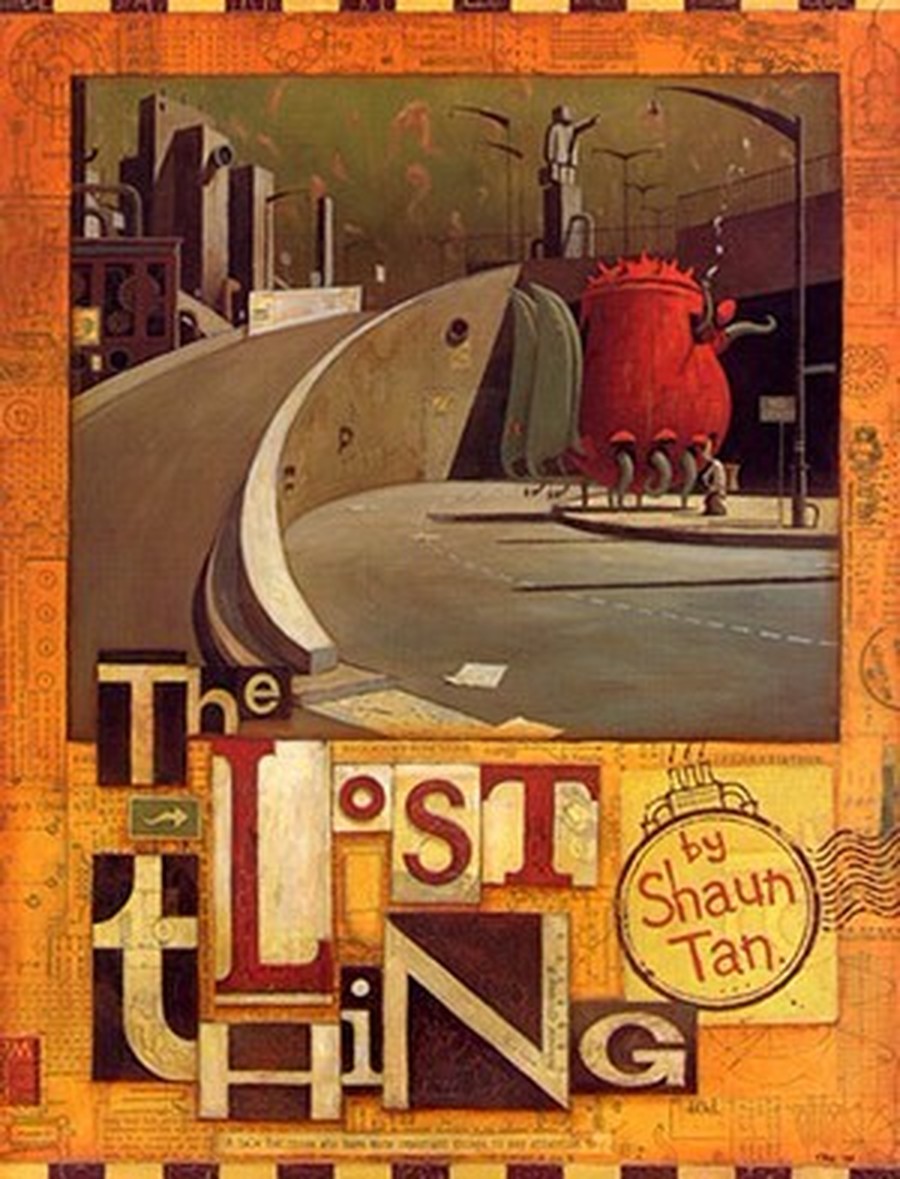 English - Summer Term 2018
Reading
We will be emmersing ourselves into the fabulous book by Shaun Tan- The Lost Thing. The children are learning reading comprehension skills through our class novel.
Reading Plus - We have been given a fabulous opportunity to improve our children's comprehension and reading skills by aquiring extra licences for Reading Plus. Those children who need this boost will be doing so during our Guided Reading sessions throughout the week.
Comprehension Skills
We will also be teaching reading skills through comprehension tasks both guided and independent. We will be focusing heavily on reading for meaning and inference. The children will be asked to explain their understanding of a text as well as retrieving information from it.
We have a fabulous library in our school and the children will be able to visit it to change their reading books on a weekly basis as well as reading to their teachers regularly. They can also bring in books or magazines from home to read for pleasure in school.
We strongly encourage our children to read at home and very much promote reading for pleasure. Our reading corner is a haven of interesting books for the children to enjoy some peaceful reading whilst listening to the subtle sounds of a waterfall.
This is how we assess your reading...
Writing
In our writing lessons we will be focusing on structure and features of different writing styles. We will be gathering lots of information about a particular style of writing in order for us to be well prepared to plan our own pieces of writing. The emphasis then is on editing our work by recognising where we have made mistakes and how we can make it better. Our final piece of writing will be super as we will have used lots of different ideas and strategies to improve our writing skills.
This is how we assess your writing...
Spelling and Grammar
In our Spelling and Grammar lessons we will be focusing on specific areas of learning within English. We will be using our writing focus to help us embed these skills into our writing each day as well as learning these skills separately. In year 4 we learn many grammatical features which can be found and explored on spag.com. Weekly SPaG practice will take place using spag.com. We will also be sending home a weekly Grammar Hammer sheet as homework for our children to practice the skills they are learning in school
Spellings will be sent home on a Friday and they follow a spelling rule which is described at the top of the sheet. Children will be tested on a Monday morning. If their scores are poor then these words will be practised throughout the week then retested on a Friday. Please help your child with their spellings at home.
Here are some useful websites with fun activities to help with Spellings and Grammar.