Computing
E-Safety and Blogging

(Autumn Term)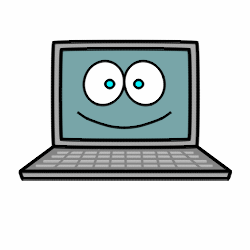 Our topic for computing this term is a very relevant one, E-Safety. In school we will be discussing the possible dangers of being online and what we can do to protect ourselves. We will also be looking at 'blogging' and how we can put information on the internet.
This could be taken as an opportunity to discuss online safety in relation to gaming, which lots of children have access to now. Below are some possible useful video clips to discuss this topic:
https://www.youtube.com/watch?v=-nMUbHuffO8
https://www.youtube.com/watch?v=d5kW4pI_VQw
Spring Term
In spring we are working on our understanding of how to present information and we will be using the program 'Microsoft PowerPoint' to do this.
We will be working in pairs to support each other and give us opportunities to explain our task to our peers.
Our aim for this term is to use technology purposefully to create, organise, store, manipulate and retrieve digital content.