Humanities
Autumn Term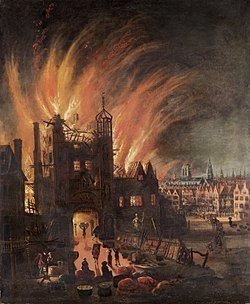 Our topic for Autumn is all about the Great Fire of London. For this topic we will be becoming history detectives and travelling back to 1666! We will be using our history skills to compare London now to London in 1666, as well as using some sources to find out more information about what happening during and after the events.
http://www.fireoflondon.org.uk/game/
Spring Term
This term we are looking at the history of travel and transport and the changes that have occurred within living memory and beyond living memory. We will be working as history detectives to compare transport that we use now to the transport that people used 100 years ago, and how this impacted people's everyday lives.
For our geography focus this term we are comparing St Helens to Honolulu in Hawaii. We are investigating the difference between the physical and human features of these two locations.
In this topic we have also been improving our map skills using Google Maps and our school outdoor maps.
https://www.bbc.com/bitesize/topics/zs9k7ty
https://www.bbc.com/bitesize/subjects/zcdqxnb