Year 1 class of 2021-2022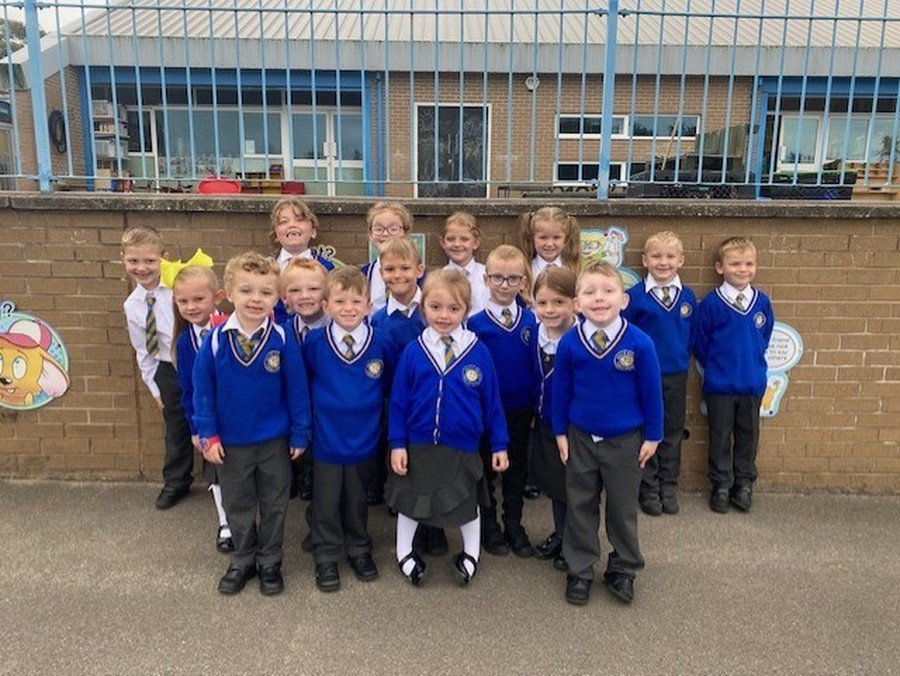 Welcome to the Year 1 class page!
Our teachers are Mrs Martin and Mrs Hodgson. Mrs Roberts is our Teaching Assistant.
We are really excited about the year ahead and can't wait to share our learning journey with you all!
.
Religious Education - Come and See
Please see our list of topics for our religious education in Year 1
Judaism-ABRAHAM AND MOSES
Topic1: Families- God's love and care
for every family
Topic 2; Belonging-Baptism an invitation
to belong to God's family
Topic 3: Waiting-
Topic 4: Special People- People in the
parish family
Topic 5: Meals-Mass; Jesus' special
meal
Topic 6: Change- Lent a time for
change
Topic 7: Holidays and holydays- Pentecost: feast of
the Holy Spirit
Topic 8; Being Sorry- God helps us to choose
well Sacrament of
Reconciliation
Topic 9: Neighbours -
Neighbours share
God's world
Homework
Homework will be given out on a Thursday and needs to be handed in on a Monday so it can be marked and new homework can be stuck in.
Spellings
Spellings go on on a Monday and children will be tested on a Friday. Children will then get the chance to be re-tested on a Monday.
Reading
Please read with your child every night. Comments in their reading record are really appreciated as they let us know how your child is reading at home.
PE
This term our PE lessons will be on a Wednesday and a Friday. Please ensure children come into school in their correct PE kit.
PATHS
We are proud to be a PATHS school. PATHS is our SEL curriculum.
The concepts of PATHS is interweaved into everything we do in school.
We teach the children to be resilient and able to solve problems and regulate their own behaviour and responses.
The children learn how to respect and understand other's
and treat them the way they would like to be treated.