Holy Spirit is a secure, friendly and faith-centered community where we seek to realise the full potential of all our members through the living love of Christ.
All our work with children and their families, staff, governors, parishioners and the wider community is influenced by Gospel values.
Our Mission Statement
At Holy Spirit,
With Christ as our inspiration,
Our love of one another,
Love of learning
And love of life itself
We will soar to new heights.

Aims of Holy Spirit Catholic Primary School
To be a living Christian community rooted in gospel values.
To provide a rich education which nurtures and inspires all to learn and achieve.
To create a harmonious partnership between our parish, homes and the wider community.
At Holy Spirit we promote British Values
Through our curriculum we strive to promote British Values. We incorporate democratic principles, value the rule of law, support individual liberty and foster a community in which different faiths and beliefs are respected.
Kingswood updates
Wednesday 23.05.18 - updated at 5pm
We have arrived safely, all of the children enjoyed their lunch at Loggerheads Country Park. We have unpacked and had a tour of Kingswood. Dinner is at 5:30pm, the weather is glorious! All of the children send their love and are excited for activities of caving, Jacob's ladder and night walk tonight. Mrs Ravey has arrived and is enjoying spending time with everyone.
Speak tomorrow, love from all of us at Kingswood :-)
Thursday 24.05.18 - updated at 9:40am
The children have had a settled night and slept well. We have been wide awake since 4:50am! Miss Walsh has enjoyed this early start! We have all eaten a delicious cooked breakfast and are now beginning our activities for the day. Speak to you all later. We will keep updating Twitter with photos!
Love from all at Kingswood :-)
Friday 25.05.18 - updated at 9:50am
We have had a superb time at Kingswood, the children have been busy this morning packing and stripping their beds. They have their final two activities this morning which are orienteering and climbing, after lunch we will leave for home. Yesterday was a busy day with activities such as Jacob's ladder and the zip wire. It finished with a wonderful campfire, where we toasted marshmallows. The children have been impeccably behaved and have been a credit to all of us. It has been such a lovely experience. Everyone has eaten well throughout the stay. The children are looking forward to seeing you all later.
Love from all of us at Kingswood :-)
Ofsted report - 21st March 2018
We are really delighted with our latest HMI report. The children were a credit to yourselves and really showed how wonderful they are. Please click the link below to read the latest report.
Dinosaur Day at Holy Spirit
We had an amazing visit from a dinosaur and her babies yesterday. She was of course a friendly dinosaur and she just needed a safe place to leave her egg!
Children's University
Well done to all of our Children's University graduates, who graduated with bronze, silver or gold awards yesterday. We are so proud of you and really enjoyed the graduation at Liverpool Hope University.
In the words of Stephen Hawkins, ❝One, remember to look up at the stars and not down at your feet. Two, never give up work. ❞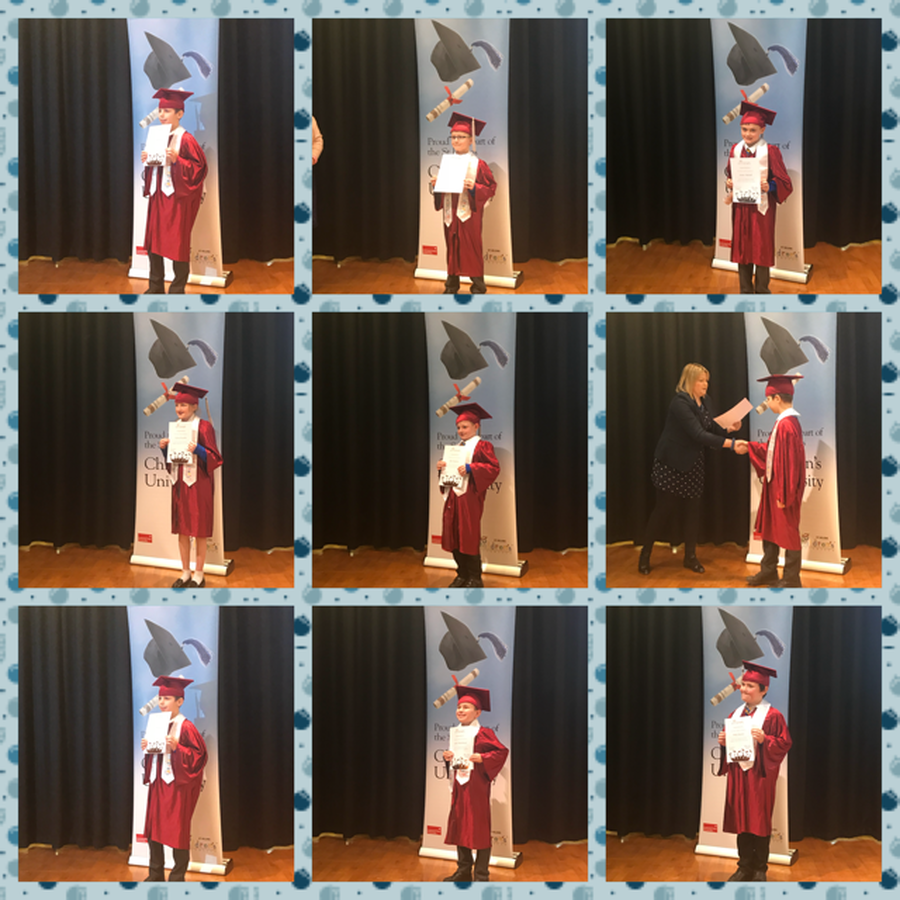 Careers and Hobbies Fayre
To celebrate Parliament week we held a 'Careers and Hobby Fayre', on Monday 13th November from 1:30- 4:00pm. This was an amazing afternoon and we had a number of different stalls that all the children could visit. The stalls had members of staff, pupils and outside agencies sharing with everybody their aspirations and hobbies. It was a truly inspirational afternoon and loved by all. As Walt Disney said, 'All our dreams can come true, if we have the courage to pursue them.'
Inspire to Aspire
Safeguarding Statement
Holy Spirit is committed to safeguarding and promoting the welfare of children and expects all staff and Volunteers to share this commitment.
We have a number of policies and procedures and policies in place that contribute to our safeguarding commitment, including our Child Protection Policy which can be viewed in the School Policies section of our website.
Our Designated Safeguarding Lead is Mrs Michelle Ravey (Headteacher).
Our Deputy Safeguarding Lead is Miss Sinead Walsh (Deputy Headteacher).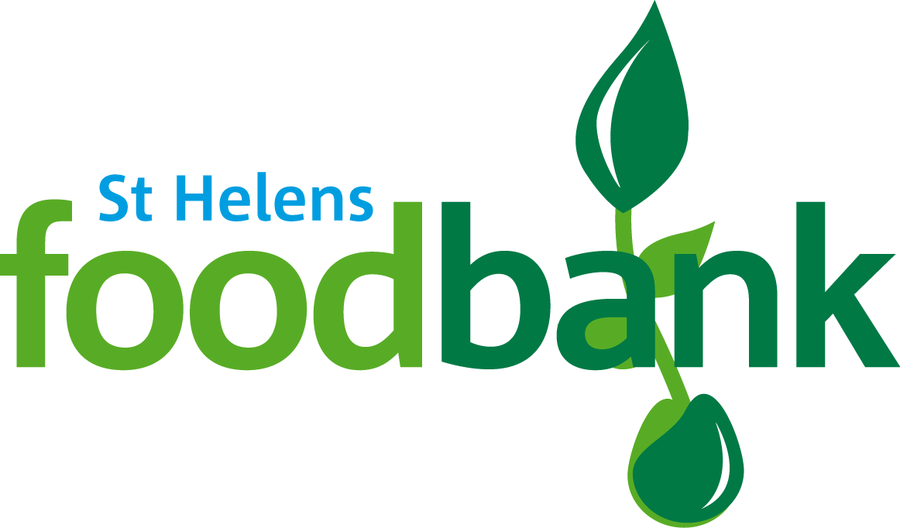 There will be no School Crossing Patrol on Derbyshire Hill Road after today (25.05.18) Please cross your child safely on this road. We will update you when a new appointment has been made for this. Remind your child to cross safely on this road.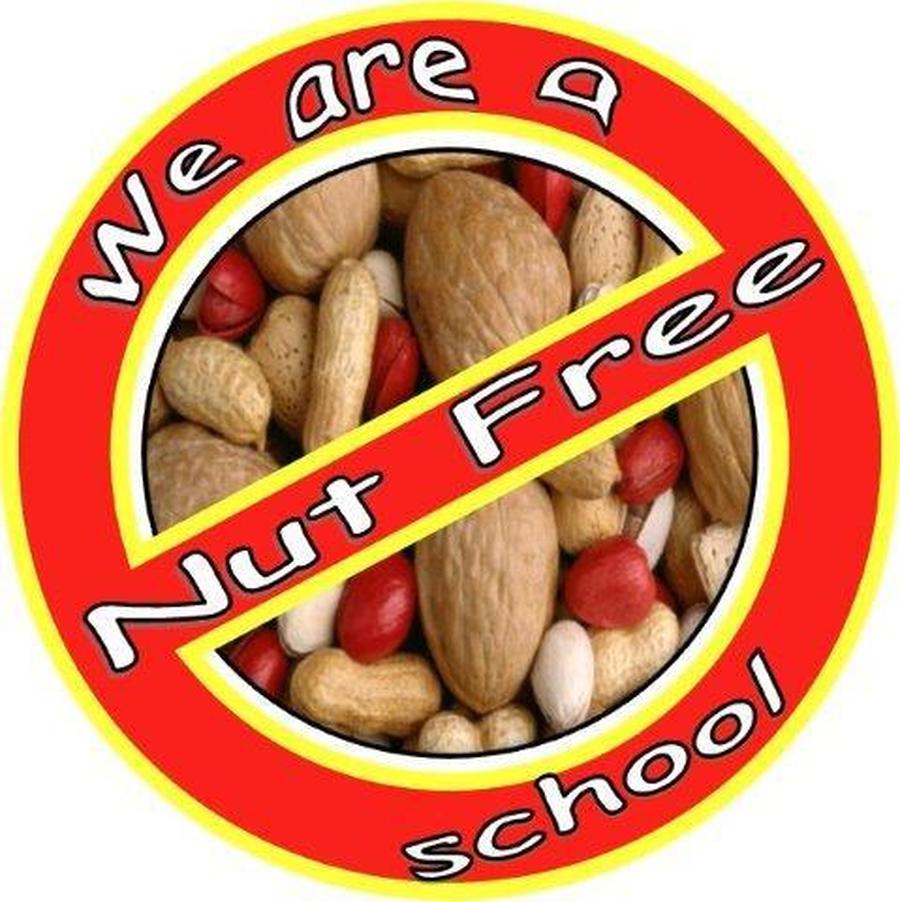 We have children in our school with severe nut allergies.
These allergies are such that the slightest contact with nuts could be life threatening.We therefore
respectfully ask that no nuts are knowingly brought onto the premises. This includes peanut butter and Nutella spread which we know are popular in lunch boxes. Please do not hesitate to contact the school office if you have any further questions.Thank you for your cooperation in this matter.
Latest School Calendar Events
St Helens 150 Anniversary: So Parr So Good!

18

Jun

2018

9:00 am - 22 jun, 3:00 pm

KS1 Visit to Philharmonic Hall- Fairy Magic

19

Jun

2018

9:00 am - 12:00 pm

Year 3 Mediterranean Come Dine with Me.

19

Jun

2018

9:00 am - 10:00 am

Wargrave Rugby Tournament

20

Jun

2018

Open Afternoon for past pupils/ teachers. Equaliteas (UK Parliament) event included.

20

Jun

2018

2:00 pm - 6:00 pm
Please find our contact details at the top of our website if you have a query and wish to contact us. Please refer all queries to Mrs Lisa Gilmore (School Business Manager).
Latest Weekly Team Spirit:
Our Attendance target for 2017/18 is 96%.
Whole School Attendance for W/B 6th June is 95.5%.
Reception – 98.5%
Year 1 – 95.6%
Year 2 – 95.7%
Year 3 – 92.3%
Year 4 – 94.4%
Year 5 – 96.6%
Year 6 – 95.7%
Winning classes this week –
Year Reception
Whole School September-Present 95.8%
Congratulations to Year 6 who are our Amazing Attenders this week!
Paper Copies
All documents from this site are available as a paper copy. Please direct your enquiries to the school office.