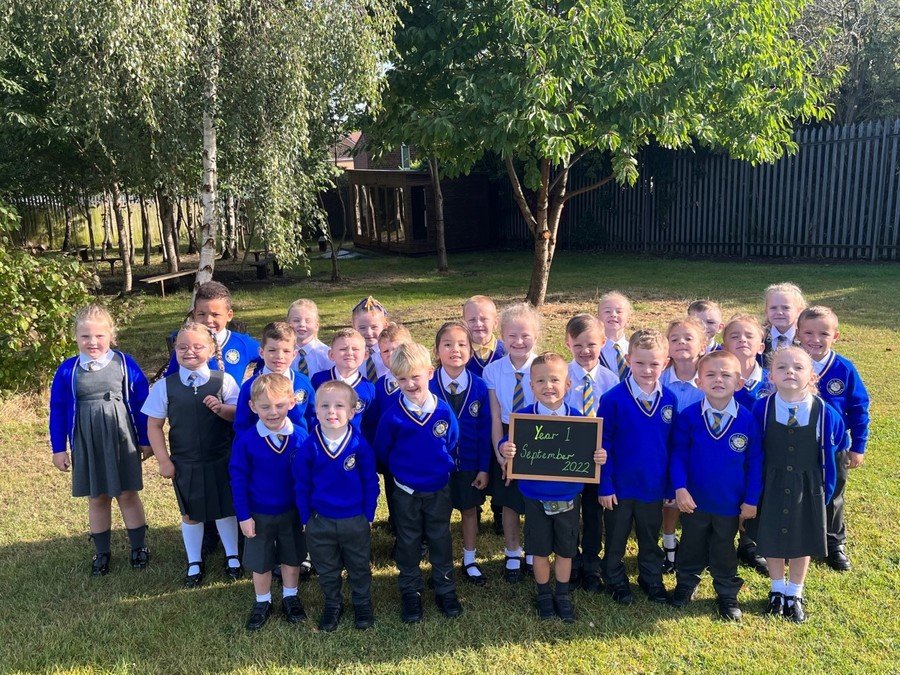 Welcome to the Year 1 class page!
Our teacher is Mrs Lamble and we also have the support of Mrs Martin-Henry, Miss Speakman and Miss Caton
We are really excited about the year ahead and can't wait to share our learning journey with you all!
Please learn the songs for the nativity here:
Click the link below to see the exciting learning that will be taking place this year in Year 1.
RE Come and See

This term we will complete the following topics: Families, Belonging and Waiting
DOMESTIC CHURCH– FAMILY: Families
Learning outcomes
To know and understand:
The love and care shown in the family
God's love and care for every family
BAPTISM/CONFIRMATION- BELONGING: Belonging
Learning outcomes
To know and understand:
About belonging to different groups
That Baptism is an invitation to belong to God's family
ADVENT/CHRISTMAS - LOVING: Waiting
Learning outcomes
To know and understand:
About the times it is necessary to wait and the use of that time
That Advent is a time of waiting to celebrate Jesus' coming at Christmas
Phonics
We follow the Essential Letters and Sounds Phonics programme.
For more information, click the presentation below.
Click the link below for some guidance on pronunciations of the sounds.
English
We are reading Elmer by David McKee. We can't wait to complete our writing and Publish our pieces of work.
Maths
In Maths this term we will be completing work on Place Value, Addition and Subtraction within 10 and Shape.
During the Place Value topic we will be sorting and counting objects, finding one more and one less, learning numbers in words, find less than, more than and equal to plus lots of other activities.
Science
We will be learning about animals including humans. During this topic we will be sorting and grouping common animals, exploring animals and their diets, describing animal features, comparing animals. We will also explore the senses and the human body.
Humanities
In Humanities this half term we will be learning about continents around the world and the different climates.
PE
Our PE days are Tuesday and Thursday. On Tuesday we will be developing our Ball skills and on Thursday we will have our dance session.
Art
We will be learning about Andy Goldsworthy and creating our own art sculptures with nature.
Music
We will be learning about the pulse and rhythm and performing using our voices and different musical instruments.