OFSTED Reports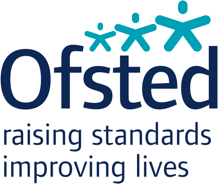 Please register with an email address and a password at http://parentview.ofsted.gov.uk. Once your login has been activated, it only takes a few minutes to complete answers to 12 short questions about aspects such as bullying, the quality of teaching, level of homework, etc.
Your views are important in helping inspectors make a decision about our school, and to help us know what is going well and what could be improved.
Please click on the link below to access our Ofsted Reports
Click the link below for the latest data information:
Click on the link below to view Key Stage 2 Performance Data.
http://www.education.gov.uk/cgi-bin/schools/performance/school.pl?urn=132188

Do you want to see how our school is doing against other schools? Click on the link below

http://dashboard.ofsted.gov.uk/dash.php?urn=132188
If you would like to see how Holy Spirit compares with other schools in St Helens please click on the link below:

http://www.bbc.co.uk/news/special/education/school_tables/primary
Checkout some of our Parent Feedback from our latest Ofsted inspection.
"We are so happy with all the changes the school has made since the last inspection" Year 3
"Great Progress, the passion and enthusiasm has clearly shone through from Mrs Ravey to all the other teachers" Year 4 & 6 parent.
"Well done, greatimprovement, keep it up".Year 2 Parent.
"Keep up the good work, well done" Year 6 Parent.
"Its nice to see that the whole school is working to improve learning" Year 1
" Well done!! As a year 6 parent I was very worried at the beginning of the year due to SATS, but I can say Mr Taylor Turned that around, she has come on in leaps and bounds this year through her own determination and the amazing teaching she has received". Year 6