Rainforest Camp
Welcome to the Rainforest Camp class page!
We are supported by Miss Green and Miss Johnson.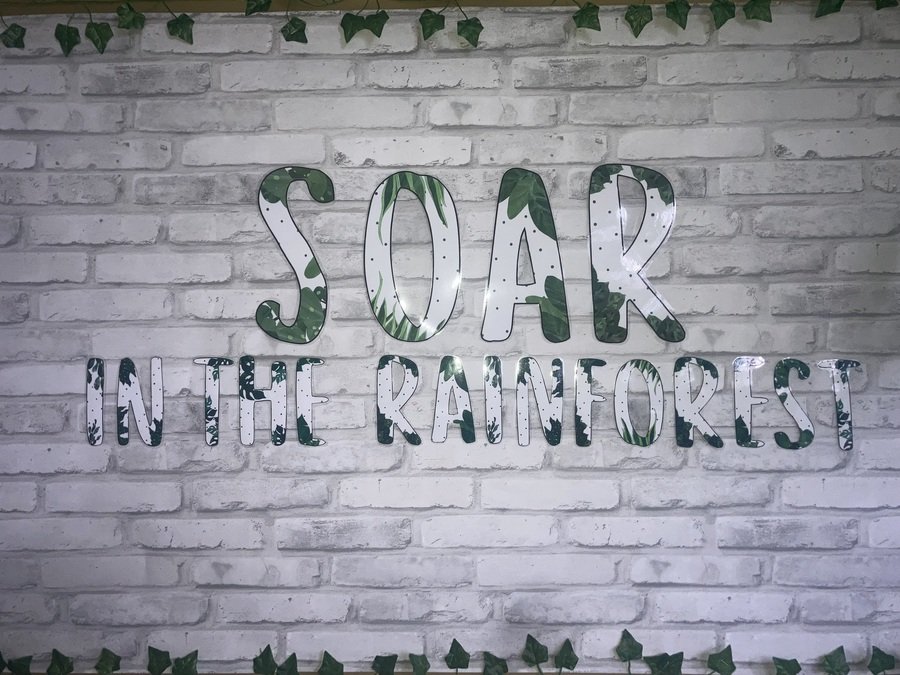 Our nurture group supports children to meet the social and intellectual demands of school life, improving their self-confidence and self-esteem, through a carefully planned curriculum.
Welcome to this year's Rainforest Camp!
We are really enjoying our time in the Rainforest Camp so far, and we are so excited for what's to come!
Checking-in with our feelings
We have a whole-school check-in system to see how the children are feeling on a daily basis. We each stick our picture on to the colour monster of whom we can closely relate to (red- angry, yellow - happy etc.). Miss Green then checks in with us if we are feeling an uncomfortable feeling to see if we can feel better through talking about it.
We're WILD about our learning...
We have had lots of opportunities already this year... every day we have lots of practical activities to keep us busy! We've especially enjoyed our practical activities in the tuff trays.
We have done so much already this year - we have worked in teams to complete an alien lego challenge, taken part in PE and yoga, made jam sandwiches, built our own boats and tested them (floating or sinking; making predictions, observing and showing our results), created animals using our hands and paint and completed some self-affirmation lion art. We celebrate awareness days (like Stress Awareness Day, World Kindness Day, Remembrance Day, Anti-Bullying Week, Children in Need Day and St Andrew's Day) and generally have lots of fun with our SEL!
PATHS
PATHS is a key part of our school curriculum, and it's no different in the Rainforest!
PATHS stands for Promoting Alternative THinking Strategies.
It empowers all children to develop the fundamental social and emotional learning skills, which will enable them to make positive choices throughout life. It facilitates the development of self-control, emotional awareness and interpersonal problem-solving skills.
Check out our PATHS corner; filled with lovely stories, emoji-feeling stress balls, feelings games, mats and cards, our compliments book plus much more!
Remember, encourage your child to use the 'Three steps for calming down' and the 'Control signal poster' if they become angry or feel uncomfortable at home too. Always encourage them to follow the three Fair Play Rules also - consistency is key!
Compliments of the day
We have introduced the concept of compliments and how we feel when we receive them. We also practiced what we should do/say when we receive them.
Most of the time when we get a compliment, it makes us feel happy, proud and important. These are all comfortable feelings. But sometimes getting a compliment can make us feel shy or embarrassed or even angry. Those are uncomfortable feelings. Most of the time, though, compliments help people to feel good.
Throughout the week, we will pick a pupil to each give 'Compliments of the day' to. The pupil chosen to receive them will also be encouraged to give themselves a compliment too - though this may feel a little uncomfortable sometimes, we take our time and think about things we do in school or home, what we have, the way we look or the way we are.
Children will bring these compliments home to share with you too. Please read through these and maybe share a compliment or two yourself!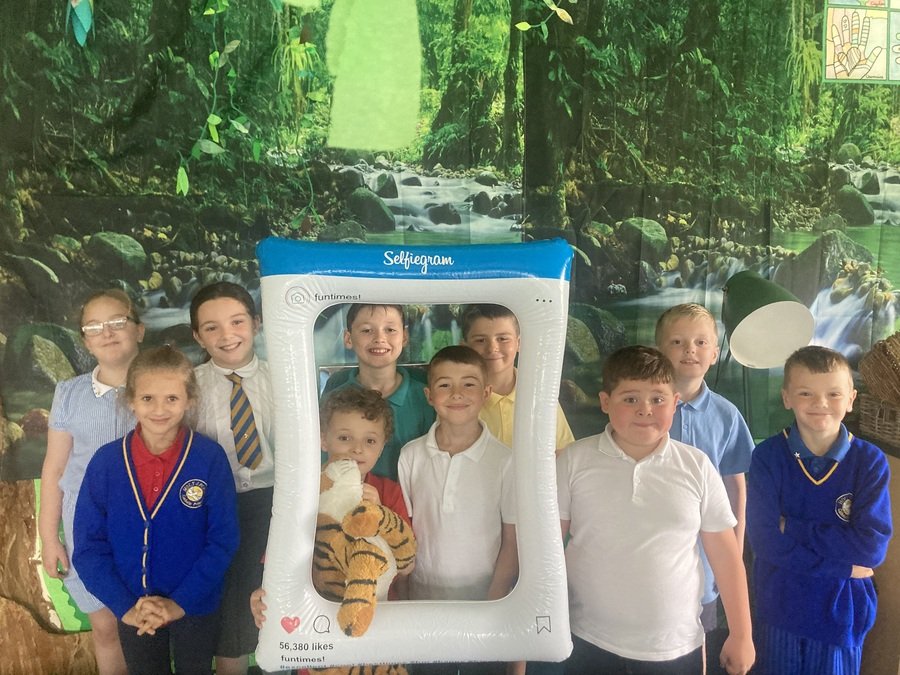 What do we do?
Every day is different in the Rainforest!
We enjoy engaging in a nurture activity in the Rainforest Camp. We recognise learning and social and emotional needs, and we give the necessary help to remove the barriers to learning. There is great emphasis on language development and communication. Nothing is taken for granted and everything is explained, supported by role modelling, demonstration and the use of gesture as appropriate. The positive relationship between Miss Green and Miss Johnson, always nurturing and supportive, provides a role model for all of our children supporting their relationships with each other.
The Six Principles of Nurture
Children's learning is understood developmentally.
The nurture room offers a safe, calm base.
The importance of nurture for the development of wellbeing.
Language is a vital means of communication.
All behaviour is communication.
The importance of transition in children's lives.
Each nurture session follows a carefully planned activity to ensure that our children can learn to the best of their ability. Sessions can include arts and crafts, PATHs, science-based activities, food, physical activities like yoga and Social and Emotional Learning activities.
Scan our QR code for our beautiful Remembrance Day poem...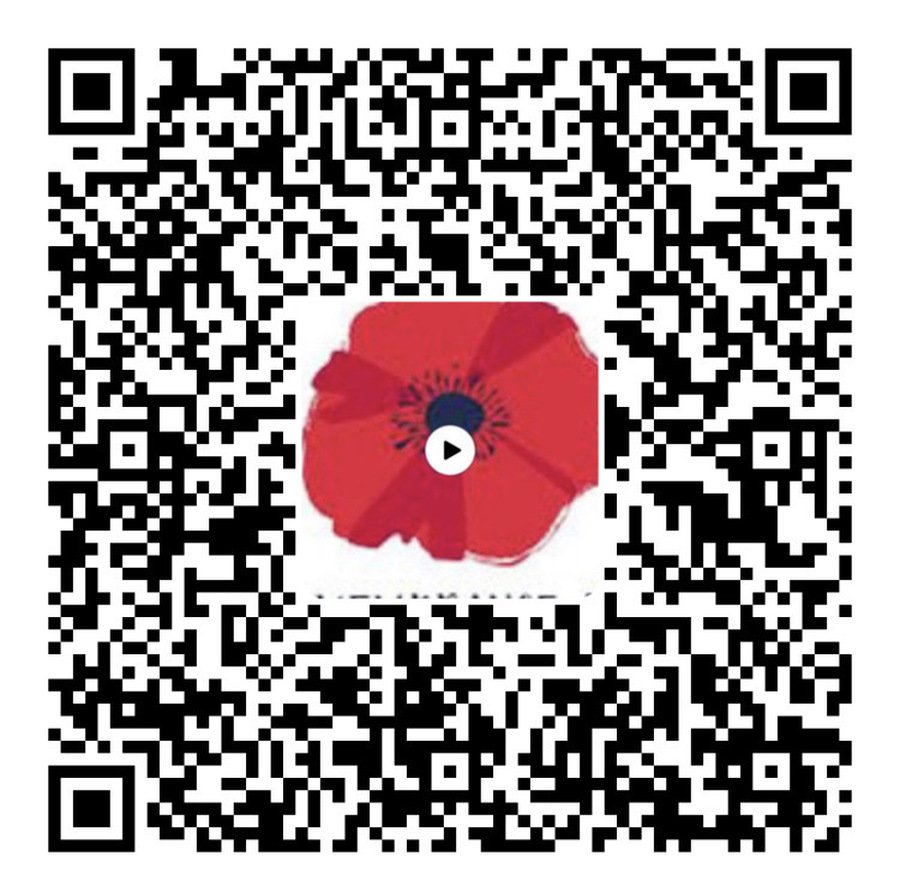 Don't forget to check out our Twitter page, every day, to see the fun things that we have been getting up to!